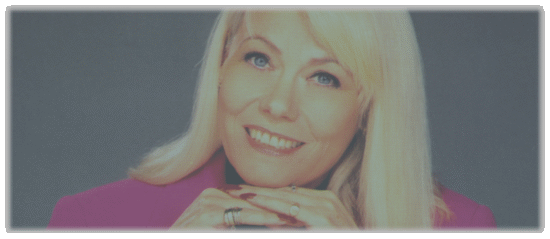 25 February 2010: Wendy's alter-ego Pauline Fowler is the featured article on Wikipedia's front page. The feature changes daily, so here is a screen cap (101k) of that memorable occurrence.
---
26 December 2009: For much of this year, John Burns has been organizing a charity sales event for Wendy's collection of designer clothes and accessories. It is scheduled for 19 January 2010 at Selfridges department store (Wendy's favorite shopping locale). Details are here at the store's website. If you're in the London area that day (a Tuesday), stop by!
---
5 July 2009: The British Heritage Foundation honored Wendy today in a ceremony that unveiled a plaque located on the Shepherd's Tavern, Mayfair, London. This is the pub where she lived as a young girl for a number of years. The ceremony was well-attended by her friends, colleagues and associates -- including your webmeister. A few photos from the event are here, here, and here.
A couple of videos shot this day may be seen on YouTube: the first is of the unveiling ceremony (at which your webmeister may be seen amongst the crowd); the second is of a lovely musical tribute offered to Wendy at the luncheon shortly afterwards.
---
26 February 2009: Wendy has passed away in London. The world has lost a remarkable lady.
The BBC has some additional information here, here, and here.
The Times Online do themselves credit with their articles: here, here, and here.
---
9 November 2008: John Burns (Wendy's husband!) says that she "is responding well" to the chemotherapy treatment that she's undergoing presently. He also passed on that Wendy "would like to thank everyone that sent a message and said a
prayer for her, as there have been thousands of messages."
---
10 October 2008: A lovely photo of Wendy and update on her accelerated plans to wed prior to beginning medical treatment next week:
The wedding took place in the form of a civil ceremony, on schedule at the Chesterfield Hotel in London's Mayfair district.
6 October 2008: Wendy's health situation has evidently taken a turn for the worst. Please keep her, and John, in your prayers. Here are some links to recent news articles with details. The Express article is the most thorough . . .
---
June 2008: Wendy remains busy with work and traveling. Her 2007 sitcom Here Comes the Queen may become available soon as part of the British television industry's Kangaroo video-on-demand service (which may be branded as SeeSaw by the time it's released in 2008, or possibly in 2009). In anticipation of that, the production company has made a short promo trailer for the show based on the pilot episode. It's presently being reworked (Aug 2008), which is why its no longer available here or on YouTube.
---
April 2008: Wendy continues to work. She is slated to make an guest appearance in the fifth episode of the second series of the situation comedy Benidorm. The pilot episode she shot in 2007 for a series entitled Here Comes the Queen has not yet been aired. Sometime this month, she's slated to shoot a co-starring part in the episode A Pocketful of Rye of the Agatha Christie murder-mystery series Marple. And how is Wendy feeling? "I'm happy to say that my health's good . . I have . . . to take medication, but I go twice a year for a review and I'm fine." (S, Mar '08)
---
October 2007: Ms. Richard: insurance spokeperson? Say what? Yes! See her commercial on YouTube.
---
April 2007: Wendy said she'd be getting back to work after EastEnders, but who'd have thought something big would be jelling so soon? A simply superb article in the Mirror Online has just come out, noting that Wendy is lining up a new comedy series, as well as providing many other insights into her post-EastEnders world. Here's wishing our Wendy the best of luck in her new endeavour!
---
March 2007: Among her myriad post-EastEnders activities, Wendy will lend her presence and caché to an event on March 17th at the pet department in Allders department store, in Croydon [South London]. Allders' webpage for the celebrity launch contains a superb photo of Wendy. Check it out!
---
January 2007: Wendy remains busy since leaving EastEnders. She has done some presenting already, as well as visiting various talk shows (here's one). Let's hope for seeing lots more of her work in 2007!
---
December 2006: By now, Wendy's finished shooting her final scenes for EastEnders. I have the impression that Ms Richard is in good spirits, but I have no certain clue as to what she will be working on next, though this issue of Hello does offer some speculation (not necessarily accurate) on the topic.
---
July 2006: A statement from John Burns (Wendy's partner and personal assistant):

"Wendy will be leaving Eastenders after 22 very happy years, but feels the time for change has come. She will be filming her last scenes in November and will then be taking a short break and then back to work. She has had offers of new projects, some of which have been accepted in principle. But at the moment Wendy is still employed by the BBC and Eastenders, so out of respect will not be advertising her new engagements until her contract has expired."
---
July 2006: The BBC is reporting that Wendy Richard has made the decision to leave EastEnders after 22 years on the show, probably by the end of the year. This article sums it up best, while this one looks at her character's impact on the show (and rather distastefully discusses how the Pauline should best depart the show).
---
February 2006: Viewers of Wendy's television series EastEnders will have been getting a treat this month. Wendy's character of Pauline Fowler has been the focus of a rather romantic storyline; this is perhaps no surprise, given the proximity to both Valentine's Day and also the series' 21st anniversary.
---
August 2005: Wendy's much-beloved companion of 14 years, the Cairn Terrier named Shirley Brahms the Second, passed away on the 15th of this month (I'd originally said the 18th). A cause was not disclosed, though I expect it was due simply to old age. Wendy and John are both deeply saddened by the loss. Here is Shirley's page on Wendy's website.
---
December 2004: On her official site, you may see a picture of Wendy's new "co-star" on EastEnders. She is a Cairn Terrier named Betty (I'd originally guessed her to be a schnauzer...). (Betty? As in "Slocombe"? Hmm...) Update: . . . she has her very own EastEnders cast webpage.
---
November 2004: Wendy has signed another year's contract for EastEnders, which will carry her well into her twentieth year on the series. Ain't that grand!
---
December 2003: Wendy continues to work on EastEnders, and has also found some time to do at least a couple of Christmas-related presentations that I expect will air in the UK later this month. Last month she also found time to do a photo session for a calendar benefiting the DPSA.
---
June 2003 (updated: 27 Jun 03): After a long stretch of downtime, Wendy's official website is now back on the net with a new address: http://www.wendyrichardmbe.com/ (archived link). This appears to have neatly circumvented the persistent problem with the old domain name that has plagued the site for the last few months. Be sure to visit and bookmark the new top-level URL!

Also: Wendy reminded me (and also notes in her PBS interview) that Molly Sugden will be turning 81 in late July. If one would like to drop Mrs. Sugden a card of appreciation or congratulations, please by all means feel free to do so. See Miss Jackson's Video Vault website for the address to use.
---
June 2003: Wendy has returned to England after a very busy week in Houston. The trip was evidently sponsored by the Variety Club, a member of which Wendy has been for some years now. Highlights of her stay in the Bayou City included the BABC dinner, an interview with Channel 8 (PBS), and even a shopping run at the Galleria and a daytrip down to Kemah (where she had lunch at the Aquarium).
Your webmeister attended the BABC dinner and dance and will soon share his recollections of that event as well as other conversation with Wendy.
---
May 2003 (updated: 28 May 03): Wendy is in Houston, Texas for the next week (28 May through 4 June 2003). She is scheduled to appear on an Are You Being Served?-related fund-raiser for KUHT (Channel 8) (at www.houstonpbs.org) sometime during the weekend (I'm not sure how that'll work; she may tape her segments a day or two in advance), and will attend various media events, public and private receptions and tributes, including a gala dinner hosted by the British-American Business Council the evening of Saturday, 31 May.

(For details on the BABC gala, follow the "Events" link from their homepage. The event is open to the public; tickets may be purchased on the phone or by way of the BABC web-site.)



(Wendy in Houston now, and Superbowl XXXVIII in Houston next February. Life doesn't get much better than this!)
Also in the news. . .: Yes, I've noticed too that Wendy's official website remains off-line. I suspect this is due just to some very persistent technical problems, though I'm not certain of the details yet.
---
April 2003: I have been informed by John Burns that Wendy is making plans to journey to the American heartland in late May and early June of this year. At that time she will be making her very first visit to Houston, Texas, to attend to matters of both business and charity. It appears possible that during her stay in the Lone Star State, Wendy may even make an appearance on a PBS station (though in which city I'm not entirely sure yet). Stay tuned for more details.
---
September 2002: According to a news article, dated 4 Sep 02, on the official BBC EastEnders website, Wendy has been ill with a "reoccurrence of breast cancer." BBC Online news also has an article, with slightly more content.
Please include her in your prayers, if you will, and join us here at WRAP in wishing our Wendy a full and quick recovery.
---
June 2002: Has it been forty years since Wendy made that fateful record with Mike Sarne? Indeed it has, and it appears that someone's organized an event to commemorate it: Over on the VIP-24 website, there's an article about Sarne appearing at the International Music fair in London in early July. They're even offering a competition (the prize is Sarne's new compilation CD) where you answer the question of who sang Come Outside with Sarne. Well, if you're on this site and don't know the answer, I shan't provide -- Wendy -- any more -- Wendy -- clues -- Wendy.
---
May 2002: A recent statement attributed to Wendy (I expect it was a canned release) indicates that "since EastEnders has gone [to] four times a week . . . Wendy's life is her job. She's had to drastically minimize her charity work." As far as I can tell, her other television work remains few and far between, as well, for the same reason.
---
May 2002: The previous website for the Dad's Army Appreciation Society (here is their current website) notes that Wendy was in Bressingham, Norfolk, for the 2nd anniversary of the Dad's Army Museum on Saturday, 11 May. The old page (now visible only via the Internet Archive) has a number of nice photos of Wendy signing autographs, and hanging out with the other guests.
---
March 2002: Wendy continues to work ("non-stop" is the qualifier I've been given). . . ) on EastEnders. (This may very well explain the relative scarcity of new Wendy appearances elsewhere in the last few months. Her last major appearance that I know of was the guest spot she did in December of 2001 on the Lilly Savage Show.)
---
December 2001: Wendy's autobiography is indeed out in paperback format now (ISBN is here). The cover sports a different, but exceptionally attractive photo of her. (The shot is at least a year old, since it appears to be the same pic used for a Daily Express (LineOne.Net) article that appeared back in November of 2000.) By the way, if you've bought the paperback, look closely at the watch Wendy is wearing on the cover.

As for the availability of her book: Amazon.com, Amazon.co.uk, and Barnes and Noble online all currently list Wendy's book for sale.

Her official site has been back on the net for a few weeks now, though recent changes have been few. I think there's a very good chance that the official site will see some great improvements this year . . .

Some widespread media exposure of Wendy late in November, as a result of the visit by Queen Elizabeth to the EastEnders set. Here are some pointers to the print and online articles I've run across so far. It's interesting (and telling, I suppose) to note that whereas Windsor donned her complete MBE decoration, Wendy -- probably more in line with proper protocol for display on non-formal attire -- wore just the more modest small badge.
---
August 2001: Wendy continues her primary work on EastEnders, including a special related to the series, called EastEnders- It's Your Party.
Unfortunately, at present Wendy's official site has been off the net for at least a few weeks now. No idea what is going on; this might be related to a possible revamp of the site.
---
June 2001: According to amazon.co.uk, Wendy's book will be available in a less-expensive paperback edition around September of this year.
---
May 2001: On 26 May 01, the British Soaps Awards 2001 was held at BBC Television Center, London. Wendy attended (here's a lovely shot of her; it's at the Ezuma website), and she accepted on behalf of the EastEnders cast the show's award for Best Soap.
---
April 2001: Wendy continues her primary work on EastEnders, but has found time to make other appearances, Holiday 2001 and The Weakest Link being two of the most recent.
John Burns indicated last month, through a mutual acquaintance, that Wendy's official web site may revert back to its original layout, for convenience; its present appearance, though sharp-looking, is difficult to maintain. That change hasn't occurred yet (due to a heavy workload, I presume).
---
January 2001: Wendy's character in EastEnders, Pauline, continues to receive a large amount of screen time. Quite possibly connected with this, a number of celebrity and television magazines have come out with articles about Pauline or Wendy over the last month or so (I'll try to review some of these shortly).
---
November 2000: Wendy's investiture as an MBE by Queen Elizabeth occurred today, 28 Nov 00 at Buckingham Palace. The BBC has a fine article about it that mentions Wendy prominently.

Wendy's book appears to now be available for order on Amazon.co.uk. Here is Amazon's image of the book cover. The picture is very well done, methinks. Wendy's site indicates that she'll be doing a number of appearances and book-signings in the near future.

5 Nov 00 -- The first signing, at Selfridges department store in London, has already taken place and, as described to me, "went very well". Tomorrow (Monday, 6 Nov 00) should see the work out for general sale in bookshops within the UK. Early indications appears to show "very good feedback" about her book. Your webmeister is looking forward to reading it as soon as possible and providing a review at this site.
---
late-October 2000: Wendy has continued to do a lot of work of EastEnders in major story lines. In regard to her book, some premature info on various online booksellers seems to have been sorted out. They all consistently list her book now as Wendy Richard: . . . No 'S': My Life's Story. Her website notes it will go on sale on 6 Nov 00.
---
September 2000: As of late September 2000, it appears that Wendy's autobiography will be published next month by Simon & Schuster (rather than by Andre Deutsch Ltd., as has been reported) and become available for purchase in early November. It's already on the radar screen on some online booksellers' websites . . . I don't have a firm ISBN for it at this time.
---
July 2000: Wendy and the webmeister for her US fan website meet in London for the first time. Report is here.
---
June 2000:
"Miss Wendy Richard, Actress. For services to television drama. (London, WC1B)"
With these words published on 16 Jun 00 in The Queen's Birthday Honours List, Wendy received an MBE in national recognition of her professional work. Please join me in congratulating Ms. Richard on her achievement and in the expectation of even greater things to come in the future!
---
May 2000: Wendy's autobiography, in work since 1998, is currently scheduled for release in the late-summer or autumn of this year! Ms. Richard says that she's "trying to juggle work with getting on with the finishing bits to the book."

Wendy's website notes she was in attendance at the opening of a Dad's Army Museum (this would have been on 14 May 00 in Bressingham in County Norfolk). Watch her site for further info (she has some pictures up already from the event).
---
Her primary work continues to be EastEnders, though she continues to appear on a variety of game shows and specials (in early-mid 2000: A Question of EastEnders, Heaven and Earth, and Call My Bluff, to name just a very few).
---
On 29 Apr 98, Ms. Richard attended a reception for the arts and met Queen Elizabeth (thanks to Robin for the pix!). Wendy was there along with a number of other well-known Britons including Michael Caine, Kenneth Branagh, Helena Bonham Carter, and Ben Kingsley. The rather low-key two-hour event, which has been referred to informally as Cool Britannia, was held at Windsor Castle, in a hall re-built after that big fire about six years ago. A reporter for the Daily Star quoted Ms. Richard on the event as saying: "I'm just so excited; it's wonderful . . . and a very good quality wine here." (That's our girl!)
---
Ms. Richard has begun writing her autobiography this year (1998) -- in her words: "to put the record straight!" But -- given that art can not be rushed -- it will be a little while before her work will be available. According to Wendy, "the book should be ready [by the] end of '99".
As encouragement to our authoress, I respectfully offer these words of Sir Philip Sidney (1581?):

". . .Oft turning others' leaves, to see if thence would flow
Some fresh and fruitful showers upon my sunburn'd brain.
But words came halting forth, wanting invention's stay;
Invention, Nature's child, fled step-dame Study's blows;
And others' feet still seem'd but strangers in my way.
Thus great with child to speak and helpless in my throes,
Biting my truant pen, beating myself for spite,
. . . Said my Muse to me, "look in thy heart, and write."

--Astrophel and Stella, Sonnet I
---
Born:
"On the afternoon of . . ." 20 July, 1943
Wendy shares her birthday date with Dame Diane Rigg (1938).
But note: many sources disagree about the year, citing 1946, 1947, 1948, or even 1954 as alternates. In her book Wendy indirectly indicated she was born in 1943. "I don't discuss my age because I don't think age matters. Getting older isn't something that bothers me . . ."
As:
Wendy Emerton, daughter of Henry and Beatrice Emerton
Why did she change her name? As Wendy writes: "I changed my stage name for the sole reason it was short and neat . . . I know Richard sometimes gets misspellt -- with an 's' added on the end -- but Emerton is misspellt far more often."
She noted in a 1991 interview her nickname was "Wendy M", and that she hates "being called Wend."
In:
Middlesbrough,
North Yorkshire, England.
"Not many people know that I'm a Geordie."
"I don't know where I got the [cockney] accent. I originally came from Middlesbrough and both my parents had Oxbridge accents."
As for her hometown: Middlesbrough is an industrial city on the northeast coast, about 50 miles south of the Scottish border. Note that some older references may list her birthplace as "Teeside"; this is probably a reference to a traditional geographical name for the region that includes Middlesbrough.
Primary/General Education
St. George's, in Mount Street, Streatham (London)

Royal Masonic School,
Rickmansworth, Hertfordshire

The town is northwest of London proper and today lays within the so-called 'stock broker belt' of London's residential suburbia.
The school is also known as the Rickmansworth Masonic School for Girls.

"There was no way I could be described as academic. Lazy and bone idle were far better descriptions, as I spent most days staring out of the window day-dreaming."
Wanted To Be When She Grew Up:
An archaeologist!

Which is a wonderful coincidence, considering that her childhood school ended up in 1981 being used as the setting for a movie about Hollywood's most famous archaeologist . . . and . . . she identified in 1989 her favorite hatmaker as Hubert Johnson of London -- which company was also responsible for providing the snappy fedora hats worn by Harrison Ford in the first Indiana Jones movie.
Other jobs held before the launch of her acting career:
Receptionist/secretary
Photographic model
Department store sales assistant
Barmaid
Her Perspective on Tending Bar -
"A barmaid needs a pleasant smile, not sex appeal, to pull pints [pour glasses of beer] and keep customers happy, according to actress Wendy Richard. TV's newest and most glamorous barmaid, said: 'I'm not sexy and I don't think [a woman's bosom] count[s] behind a bar.'
"Wendy's late father was a licensee and she was born in a pub in Middlesbrough. 'It doesn't even matter whether a male or female is behind the bar,' she said, 'as long as you have a nice smile, serve pleasantly and don't bang change down in the wet.' "
"When well-proportioned Wendy helped out in her local at King's Cross, London, she was always being bought drinks.
" 'I used to go home with a bag full of bottles of beer, otherwise I'd have been paralytic by nine o'clock,' she said. 'You can't keep drinking if you're working behind a bar.' "
(Interview from Titbits, January 1975)
Performing Arts Education -
Italia Conti Stage Academy
Italia Conti House
23 Goswell Rd, (Islington) London EC1 M7AJ

Also known as the Italia Conti Academy of Theatre Arts

"[M]y mother scraped together the fees to send me to the Italia Conti Stage School. She wasn't a stage mother, but was very supportive of my ambitions."
Reason for Attending -
"I had a massive inferiority complex; thought everyone was brighter than me. It was a case of: 'I'll show you lot.' "
(Interview from Radio Times, May 1993)
Effect on Her Accent -
"[My stage school tutors] told me to take extra elocution lessons so I could get rid of [the cockney brogue]. But an actress called Pamela Cundell, who later played Mrs Fox in Dad's Army, told me, 'Stay as you are. You'll be all right.' And how right she was."
(Interview from Yours, May 2002)
Residence -
Central London for most of her life.
Physical -
Hair: Light blonde;
Eyes: Blue;
Height: 5', 5";
Right-handed.
Correspondence Address:
Wendy would say that she received somewhere around a hundred pieces of fan mail a week, which was an amount manageable enough for her to respond personally to each using an electric typewriter.
Her official mailing address was:
In care of:
Angel & Francis Ltd.
First Floor 12 d'Arblay Street London W1F 8DU
UK
For notes or questions, Wendy and John Burns used her venerable mailbox at shirleybrahms@hotmail.com for many years. As of late 2009, Mr. Burns continued to keep Wendy's e-mail address active. Wendy had a modest website (which changed domain name in June 2003) at www.wendyrichardmbe.com.
The original is no longer active, but it can still be seen by using the Wayback Machine.
Pets:
A Cairn terrier named Shirley Brahms II for many years; more recently a terrier named Lilly.
Getting Around:
Ms. Richard flew on the Concorde . . .
. . . But she never held an automobile driver's license.
Hobbies:
Among her many interests, Ms. Richard counted the following:

Collecting frog ornaments, clowns, pierrots, condiment sets
Tapestry work
Plants and gardening
"Her idea of a perfect day is being at home 'with no lines to learn and no washing to do'."
(Interview in Yours, May 2002)
Food:
Of course, gastronomic preferences can change over time, but in a 1993 Radio Times article, Clement Freud noted that Wendy enjoyed: home-made soups; melon with port; tomato, garlic, and mushroom with brown pasta; grilled sole; crème brûlée; Stilton with celery, and her favorite wine was Puligny-Montrachet.
Other Favorites:
Singer:
Frank Sinatra "-- can't beat him!"
Sitcom:
King of Queens
Actor/Actress:
Albert Finney
(From a charity questionaire Wendy completed sometime between 2001 and 2008 for the Tropical Zoo in London)
Political Affiliation:
Unknown for certain; however, Anthony Slide, in his excellent 1996 book, noted that while "most of the cast of EastEnders vote Labour" [left-wing], there were three Conservatives: June Brown, Letitia Dean, and Wendy Richard. . .
Wendy was a self-described "Royalist", which I think means she was a firm supporter of the British monarchy and Royal Family.
Getting along With Others:
"Brusque by nature, the actress was astonished when BBC drama boss John Yorke told her she could be a bit scary. "I don't think I'm frightening, although John once told me I was intimidating and I was really hurt," she says. "I told him: 'I can't believe you said that,' and he said: 'Well, you are.' So I went to the second director's office and relayed the conversation and she said: 'Yes, you are.' "
(Interview from Mirror.co.uk, February 2006)
Other Interests:
For reading, satirist Tom Sharpe
Greyhound racing
(Ms. Richard owned two hounds: Shirley Brahms--no relation to her terrier of that name-- and Mrs. Slocombe.)
The Archers radio soap opera serial
According to Susanna Dawson (who played Gill on Eastenders in 1992), in a "Walford Gazette" fan publication interview, Ms. Richard was "a card-carrying member of The Archers Fan Club". Also, the BBC Radio 4 website has noted that Ms. Richard once chose the Archers theme song as "one of her Desert Island discs", which I suspect means it's one of the songs she'd like to have been able to take along with her were she ever stranded alone somewhere . . .
Marriages:
Len Black: 1 June 1972 - October 1972
Will Thorpe: July 1980 - 1982
Paul Glorney: 17 March 1990 - 1994
John Burns: 10 October 2008 - †
Passed Away:
26 February 2009
London, England